The Service Center at
Garcia Honda

Albuquerque is Ready to Help

Honda is well-regarded as one of the most reliable automakers on the market with many of their models able to stay on the road for many more years than their competitors. When you are looking to experience a car just like that, come on over to Garcia Honda in Albuquerque, NM where our staff in the service center is ready to help you enjoy your Honda more than ever before.

One of the most important aspects of keeping your Honda performing at its peaks level is servicing and maintaining your Honda according to the guideline set by Honda. When you visit us here at 8301 Lomas Blvd NE you will be given the chance to not only get your car serviced by professionals who are ready to get your Honda performing like new again. Our staff is more than qualified to help you have your oil changed, tires rotated or inspected. Plus, if you have to visit for a more serious repair, our staff is also more than ready to handle brake repair, suspension repair, or an engine repair that makes our service center the perfect one-stop shop during your ownership of your Honda.

If you are a driver in Albuquerque, Rio Rancho, Bernalillo, or Santa Fe and you are looking to enjoy your Honda for longer, make your way over to Garcia Honda Albuquerque where our staff is more than capable of handling your Honda. Come on over to today and see the difference of our service center. See you soon!




  

Quick Links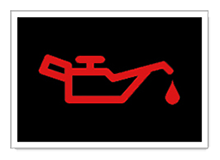 Check engine oil at every other fill-up:
For an accurate reading, follow this procedure:
Run or drive your car for about 15 minutes to warm the oil; then park the car in a level place.Turn off the engine and wait 15 minutes to allow the oil in the engine to drain back to the oil pan.
Remove the dipstick and wipe it clean with a paper towel or rag. Reinsert the dipstick, being sure to push it in all the way, then pull it out again to check the oil level. It should be somewhere between the hash marks on the dipstick. 
Add the type and amount of oil as specified in your owner's manual, if necessary.
Service

:

(505) 260-5001
Hours
Monday

7:00am- 6:00pm

Tuesday

7:00am- 6:00pm

Wednesday

7:00am- 6:00pm

Thursday

7:00am- 6:00pm

Friday

7:00am- 6:00pm

Saturday

8:30am- 5:00pm

Sunday

Closed